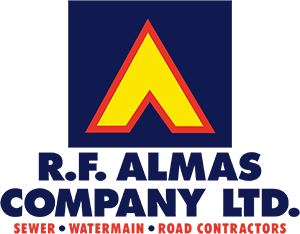 2.30pm – 3.00pm
3.40pm – 4.20pm
5.00pm – 5.45pm
6.25pm – 7.10pm
• Fiddlestix
• Nicole Rayy
• Kalsey Kulyk
• Fiddlestix
7.50pm – 8.40pm
9.00pm – 10.00pm
10.20pm – 11.35pm
• Emily Reid
• Dan Davidson
• Aaron Pritchet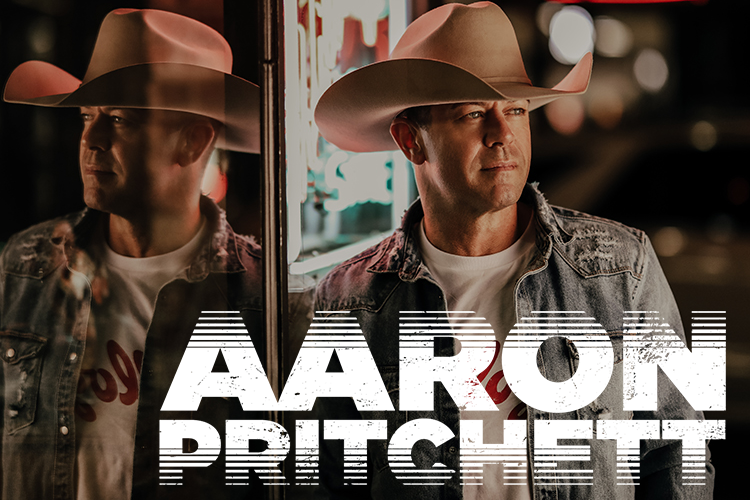 Aaron Pritchett retains his title as one of Canada's most electrifying entertainers. With 14 career top ten singles, a gold selling smash hit, a recent string of top 10 songs (including his #1 hit 'Better When I Do'), and a massive headlining national tour, Pritchett continues to pave his way to indelible legacy.
Nationally, Pritchett continues to evolve his profile with a formula of intensity and consistency applied to his social media fan engagements, his tour itinerary, and – his music.
"I have been fortunate enough to write & co-write many of my hits, but once we hit the studio, I set my ego aside. The best song wins, whether or not I have a hand in writing it. That's what my fans deserve and that's what they'll always get from me."
With multiple Canadian Country Music Association Award wins, and Juno nominations to his credit, Pritchett has never forgotten where he came from – and neither have folks from his home province. Last year, Pritchett celebrated 5 more British Columbia Country Music Association Awards wins – bringing his career total to 38 awards. A BCCMA record that will likely stand the test of time! 
"I'm grateful everyday to be in this business. I was born to be onstage, and I am so thankful for my fans. They've stuck with me through thick and thin, and I'll keep releasing the best music I can, and kicking ass in my live shows to continue to show my appreciation for their loyalty and love."
Alberta's country sensation Dan Davidson has created undeniable momentum in the last few years. With 6 CCMA nominations, 10 ACMA awards, a gold record, a number 1 selling Canadian song and record, top 20 charting numbers and hundreds of performances – it's easy to forget that he is still independent. Dan exploded onto the Canadian country scene in 2016 with the release of his second single "Found" (Co-written by Clayton Bellamy of The Road Hammers). Dan became arguably the indie story of 2016/2017 as his single "Found" rocketed up the charts and he became the #1 charting indie artist in Canada. It was also the #1 selling Canadian country song for several weeks. On just his second release ever in country music – he has a GOLD single. Dan is only 5 years into his country career, but is far from "green" in the music industry. He spent over 10 years playing in the well-known Canadian indie rock band Tupelo Honey (who had several top 40 hits, top selling iTunes records and toured with bands like Bon Jovi). One view of his music videos and you will understand that the fun, sincere energy Dan brings to country music is truly unique. The video for "Found" cost only $500 and yet somehow it was top 20 on CMT; the video for "Barn Burner" involved Dan dressing up as a mixture between John Wayne and Elton John, wandering the streets of Tokyo; and of course we cant forget "Say We Did", which shows Dan converting his garage into a cardboard version Star Ship Enterprise. Expanding his fan base internationally, Dan has played shows in China, France, Italy, Hungary and now has shows booked in Spain and other places throughout Europe He has now played over 200 shows across 7 countries (including a record-breaking 120 show tour with Brett Kissel on the most extensive tour in Canadian history). While on tour with Brett Kissel in 2019, Dan's EP "Juliet" was released, and debuted at #1 on the Canadian iTunes Country charts. The album was later nominated for Roots Album Of The Year at the 2019 CCMA, and was the album that won for "Producer of the Year". Truly embodying the indie spirit, you'll never find Dan just waiting on his laurels. When the COVID-19 pandemic hit, he created and hosted Canada's FIRST live digital music festival "Diesel Bird Fest", which featured some of Canada's top artists including Dallas Smith, Corb Lund, and many more. Diesel Bird successfully raised $54,000 for charity. He then went on to create and host Canada's first hotel music festival (Diesel Bird Hotel Fest) which sold out in 1 day. Dan's single "Roll With It" featuring The Road Hammers (Platinum selling, Juno/ CCMA award winners), was released in Australia in 2021. On his first international release, he surprised the Canadian and Australian music industry by nearly going top 10 (peaking at #11 on the country charts). The new release "Really Shouldn't Drink Around You" (featuring one of Australias top artists, Hayley Jensen), is out now, and debuted at #7 on the Australian charts. Through the pandemic Dan has kept VERY busy. Besides producing THREE top 30 singles in rock and country, he has also gotten 2 records worth of material ready for 2022! His upcoming release "6 Songs To Midnight" is available Feb 25! For more info check out www.dandavidsonmusic.com.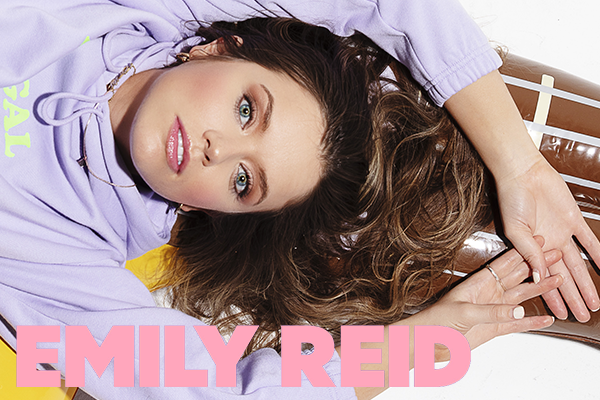 According to Emily Reid, her music can be described in three simple words: "bold, energetic, and indie-fun-cool. And that's like a hyphen word." Inspired by the stylings of the Dixie Chicks, Faith Hill, Martina McBride, and Sara Evans, to name a few, the 27-year-old multi-instrumentalist country singer has come a long way from her humble beginnings in Victoria, B.C. Since her move to Nashville, then Toronto, then Nashville again, Reid has proven that she is keen, determined, and, perhaps most importantly, ready.
"I've been writing songs ever since I could remember; like 8 or 9 [years old]," excitedly says Reid of her lifelong passion. "As a little girl, I wasn't very good at processing my emotions, but they always tend to come out in song… it's sort of my therapy." That unexplainable pull towards music-making took small-town Reid to the Hollywood of country music: Nashville, Tennessee. While reminiscing on her first stint down South, Reid can't help but laugh at the perception many (she, too, once upon a time) have of the city and region, at large. "I thought Nashville was going to be people in overalls, and then when I got down there, it was a bunch of people like me who also loved songs and wanted to be writers and artists for a living."
One of the early songs she wrote as a published writer, If I Wanted Wine, was the original hook and catalyst for the passion of Universal Music's Director of A&R Shannon McNevan (James Barker Band, Reklaws, Jade Eagleson, etc) which ultimately led to her major label deal with Universal in 2018.
Influenced by her big dreams, her dad's unwavering support, and the superstars who came before her, Reid's first official single — "Good Time Being A Woman" — is an ode to all the good parts of an often complicated female life. In spite of, gloriously, Reid is fun-loving, unfiltered, and full of spunk. She's confident, optimistic, and forward-looking. Perhaps, most importantly, she's ready.
Fiddlestix is a Celtic/Country Rock Show that has performed thousands of shows nationally and internationally, over the last decade. 
Fiddlestix recently received the Readers Choice Awards for best entertainment Halton 2020 and 2021.
With multi award winning electric violinist and Yamaha music endorsee, Steve Bowen, Fiddlestix delivers a high energy fun for all ages show that will guarantee to have everyone in the audience dancing and singing along. 
Fiddlestix has headlined shows ranging from Peterborough's Little Lake Music Festival for a packed out crowd of 15,000,  to the arrival of the Olympic Torch in Toronto with Gord Downey (Tragically Hip).
Most recently Fiddlestix performed multiple shows for the CNE in Toronto for their East Coast Kitchen Party.
This band will light you up and keep you LIT!
Check them out at: www.fiddlestix.ca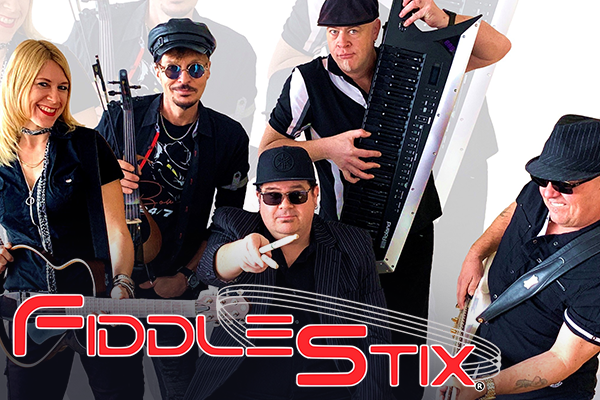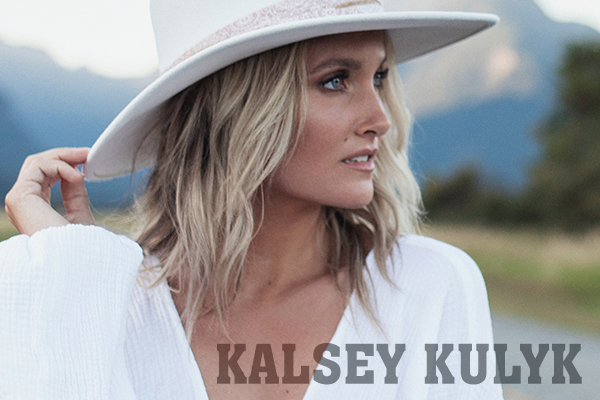 Kalsey Kulyk has enjoyed a lifelong passion for music, and audiences and critics also hear something special. Mixing effortlessly rich and bright vocals, with lyrics you feel in the guts, makes her sound both fresh and familiar, and perfectly honed for country music. Her debut self-titled album, which delivered impeccable songwriting, classic upbeat country, and heartfelt ballads; premiered at #2 in Canada on iTunes/Apple Music and was nominated for the CCMA's Roots Album of the Year in 2019. Kalsey followed that up as one of 8 artists selected for SirusXM and the CCMA's Top Of The Country program in 2020 through 2021. Her most recent release in 2021, "Better Off" can be heard on streaming platforms everywhere. Raised in Hudson Bay, SK, Kalsey Kulyk got hooked on singing and playing the guitar at a young age. She took part in hundreds of talent shows and competitions, winning her first songwriting competition at age 13. Everything changed in high school when Kalsey fell ill with cancer, though her journey to recovery created songwriting inspiration, and the entire experience solidified Kulyk's belief in a career in music. With her mind made up, Kalsey's musical career sped up from there, with the help of Fleetwood Mac producer Richard Dashut, a relocation to Music City, and winning both the Canadian Country Music Association's Discovery Artist program, and Anthem Entertainment's (formerly ole) "On the Spot" competition in one day in 2017. Kalsey returned to Nashville with publishing and record deals, and wrote songs with Liz Rose and Phil Barton. Now with an arsenal of songs and a survivor's determination, Kalsey Kulyk is sharing her passions with the world.
Four-time CMA Ontario nominee Nicole Rayy has been writing her own songs since she was a teenager, and her talent launched her into the Canadian Country music scene in 2012 with the release of her debut EP "Only Everything". But it was her second album, "Dig," that really solidified her as a force to be reckoned with within the Canadian country scene.  Soon after she found herself playing festivals like The Calgary Stampede, Dauphin's Countryfest, Manitoulin CountryFest – and opening up for country music powerhouses like Aaron Pritchett and Brett Kissel. She's even had the experience of performing at the World Music Festival in Shanghai, China, for four years in a row (2015-2018), proving to be a hit among Shanghai's enthusiastic crowds.  
Her EP, "All Woman," is a stunning collection of songs that traverse borders and (at times) genres. Produced by the famed Brian Howes (Mother Mother / Daughtry) – songs like "Unfinished" showcase her strength as a solo artist and her open take on country music. The title track "All Woman," an empowered feminist anthem, has led Rayy to create a platform, All Woman Music, to give more opportunity to women in music to perform. She has taken her passion for supporting female artists even further by creating a brand new all-female festival called HarmoniaFest, gearing up for its third year this summer. 
Rapidly growing her name in the country industry, Nicole Rayy has amassed close to two million catalogue streams to date, with her singles Broken Boys and Feels Like Yesterday each racking in over 500K streams alone. She's received praise from country tastemaker press such as The Boot, Complete Country, and Top Country while finding her music places across popular playlists like Spotify's New Music Nashville and Live Country, as well as Amazon Music's Breakthrough Country and Fresh Country.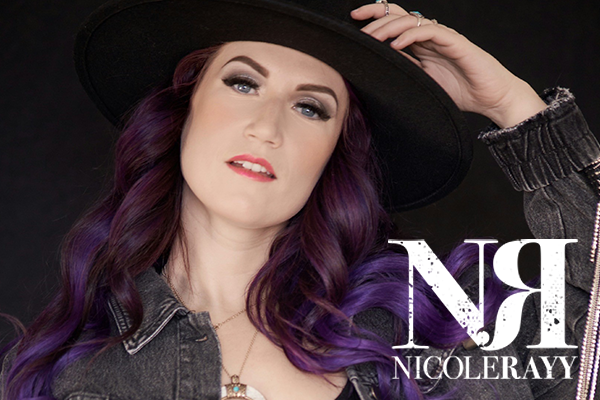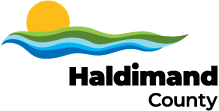 3.05pm – 3.35pm
4.25pm – 4.55pm
• James Wilson
• Samantha Ava
5.50pm – 6.20pm
7.15pm – 7.45pm
• Jess & Tay
• Adam Cousins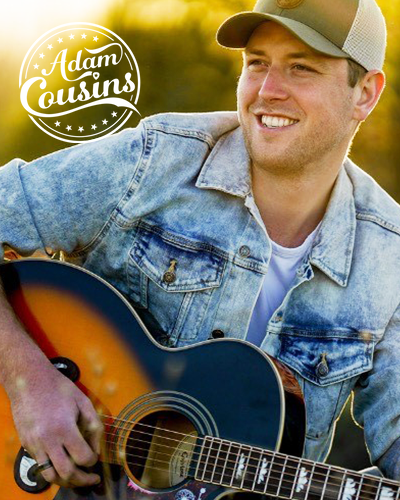 Born and raised in the tight-knit community of Brussels, Ontario, Adam Cousins knows a thing or two about working hard and playing hard. In his 2018 debut EP Dirt Road, which has over 40k streams and has been played on radio stations all across Canada, he gave fans a front-row seat to his ability to take small-town living and make it feel larger than life.
Years of love for music and performing drove him to pursue his passion in the music industry. You can find him performing at fairs, festivals, weddings, and any event where he can get his hands on a microphone. During his shows, you can expect a lively, energetic performance filled with oldies that will get you on your feet, hot country that will have you singing along, and of course, his own original songs. 
Crafted by CMAO nominated producer Shawn Moore, Adam released the highly anticipated single Riding The Waves in March 2021 and his first, Sirius XM single, Young Again June 2021. 
2022 is gearing up to be Adam's biggest yet. With new singles and music videos on the horizon, Adam gives his fans a spotlight into the next chapter of his career and is excited to share his journey with you!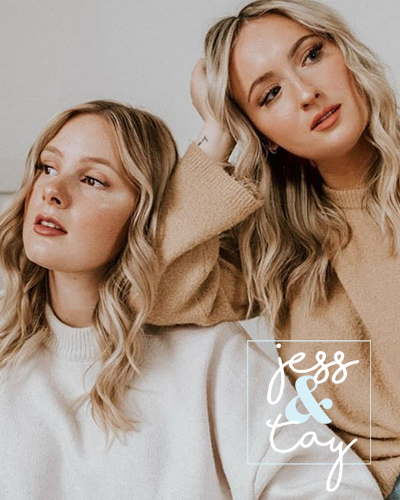 Together, Canadian singer/songwriting duo, Jessie Bower and Taylor Adams, are the voices behind the sweet yet rich harmonies of Jess and Tay. Over the past 6 years they have spent their time writing and performing across Ontario, at events and/or venues such as The Havelock Jamboree, Boots and Hearts, SuperCrawl, and many CCMA showcases. The two time CMAO nominee's have released 5 singles to date with more new music on the horizon in 2022.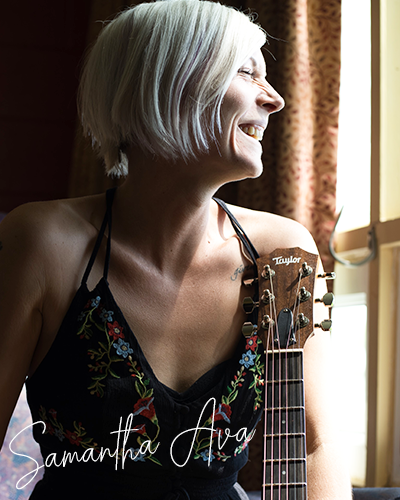 Singer/songwriter, Samantha Ava, is based out of the Niagara region, in Ontario, Canada.  With many different genres of inspiration, she blends them beautifully into a style all her own.  The deep, sultry tone of her vocals, lyrical ability, and unique style have attracted a wide demographic of listeners who enjoy her music.​
Samantha's accomplishments include winning Drop The Mic 2019, semi-finalist in Next Country Music Star contest, giving her the opportunity to perform at Havelock 2021 (see the "Shows" page), placing top 10 in CMT's television series, Karaoke Star, pre semi-finalist for the lyrics to the song "Ghosts" at NSAI's International Song Writing Competition 2019, and performances at various venues and live on radio in Nashville, TN.  Samantha was nominated in 3 categories for the 2020 Niagara Music awards – Best New Artist, Best Country Music Artist, and Female Vocalist Of The Year.
James is a 23-year-old Native American singer/songwriter from the Six Nations of the Grand River. He has been teaching guitar to youth, performing shows and writing songs for more then six years.
Growing up his family was a very musical family, singing traditional songs which became very influential for James as they encouraged him to pick up a guitar and sing.
James started competing as a soloist at competitions in Nashville, Boston and New York from 2012 till 2015 & sang in an alternative rock group named "Baylight".
Recently, James had the great opportunity to sing back-up for "Lorde" at the 2017 MMVA's (Much Music Video Awards).
James has finished recording his debut album "TIDAL WAVE", which was produced by Billboard Top 40 Recording Artist, Jace Martin at Jukasa Studios.
Official Band Transportation Provider